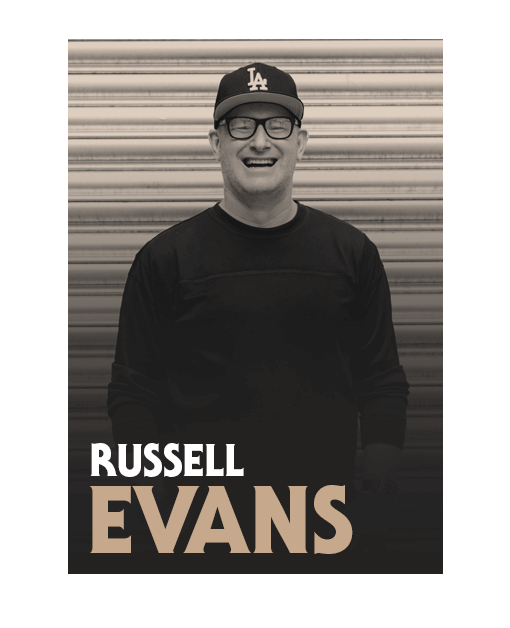 John Hannah is the founder and senior pastor of New Life Covenant Church. He's also an author, teacher, leader and husband to Anna Hannah for over 22 years. For 13 years, he hosted the "John Hannah Morning Show" on radio station Inspiration 1390 in Chicago which garnered him a Stellar Award in 2013 for Gospel Radio Announcer of the Year. He also serves on the Human Resource Board for the City of Chicago and the Civic Consulting Alliance for the Chicago Public Schools.
Chad Veach is the pastor of Zoe Church in Los Angeles, California. He is a leading voice to this generation, who travels both nationally and internationally. Chad has devoted his life to loving God, loving people, building the local Church and has authored the book, "Unreasonable Hope: Finding Faith in the God Who Brings Purpose to Your Pain."
Chad and his wife Julia have four beautiful children.
Russell Evans is the Senior Pastor of Planetshakers Church, alongside his wife Sam and children, Jonathan and Aimee. As one of the leading international communicators of this generation, Russell's passion and hunger for encountering the Presence of God inspires all to exercise new levels of faith and take hold of the promises of God's Word.
Dr. Michael Maiden and Mary, his beloved wife of over 35 years, are the senior pastors of Church for the Nations in Phoenix, Arizona. There he strongly and lovingly prepares God's people for service in God's Kingdom. The messages are always relevant, timely and life-changing as well as prophetic Dr. Maiden has earned both a Masters and Doctorate Degree in Christian Psychology. He has authored seven books including: The Joshua Generation: God's Manifesto for the End Time Church, and his most recent book, God of the Comeback. Dr. Maiden is President and CEO of Church On The Rock International – a dynamic ministry that oversees thousands of churches worldwide. He is also on the board of Fishers of Men International, the Jewish Voice International and several local churches.
CHECK OUT THIS MESSAGE FROM CONFERENCE 2018!
"UNINVITED, UNASHAMED, UNCONDITIONAL" Ps Mark Varughese